Tuesday March 3rd, we're inviting Montreal startups to present their startups to a panel of investors and VCs. Presentations will last 5mn, including a demonstration of the product.
There will be various startups at various stages of growth, from new startups looking for traction to growing startups.
This is a paid event to sustain our costs and to provide appetizers and wine for the networking parts.
Please get your discounted early bird 8$ tickets at https://www.eventbrite.ca/e/mtl-newtech-pycon-edition-tickets-15867698714
for more informations about PyCon: https://us.pycon.org/2015/
8 startups to pitch: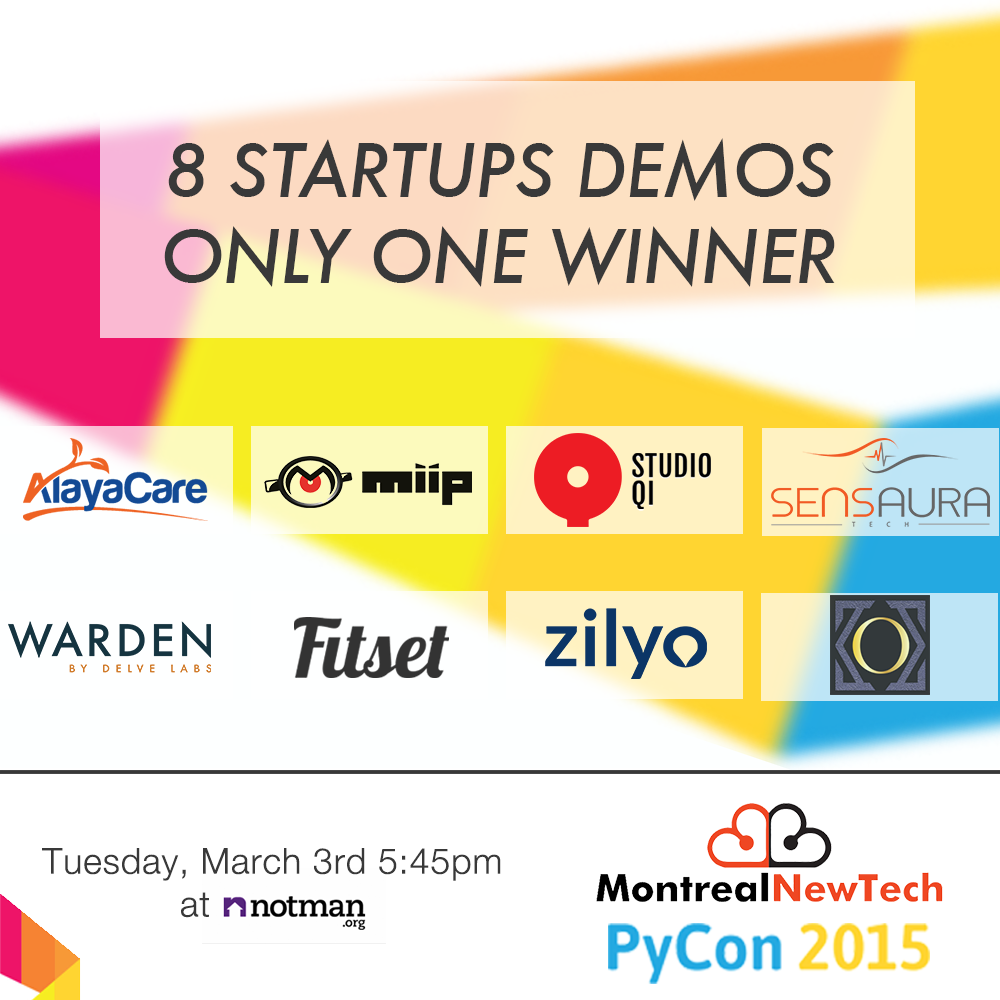 Agenda:
5:45pm Doors open
6:15pm Event Presentation. Each startup has 5 minutes to pitch, including a demo. Expect 1 or 2 questions from judges
7:30pm End of presentations. Judges deliberate
7:45pm Announcement of the Startup selected for Pycon
7:45pm Stay for networking!